Recommendations/ Quotes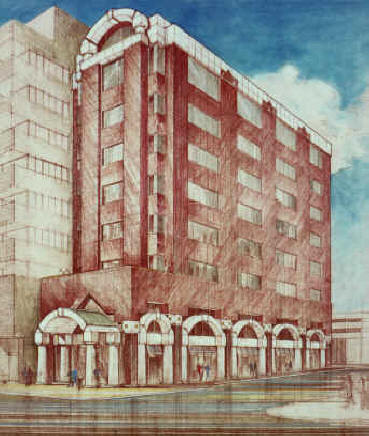 "The quality of the work was excellent especially on such a ridiculous schedule...the client asked for a nearly impossible task which we've accomplished at a high quality."
Larry Ziebarth, HHCP International, Florida (to project team: Chatan Town Resort, Japan) 1995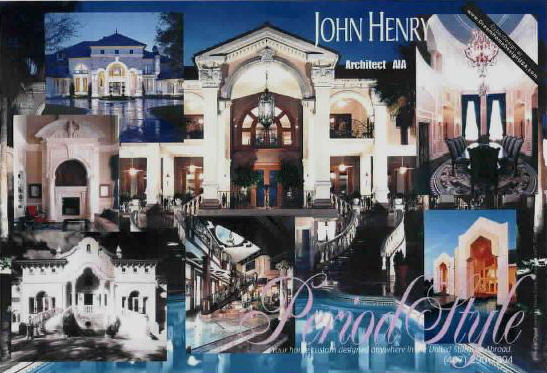 "...you have an enormous talent for residential construction and other buildings, which were beautifully presented."
George Parker Jr., Western European Architectural Foundation 1997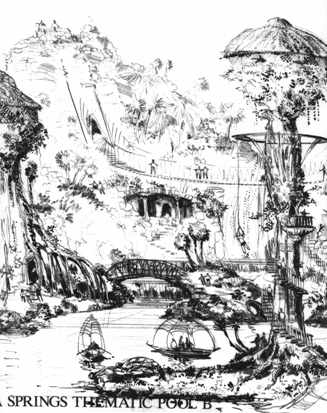 "Splendid...Marvelous...Enchanting...Magnificent...Gorgeous...WOW!"
Judge's Comments, 1991 Orlando HBA Parade of Homes Grand Award Winner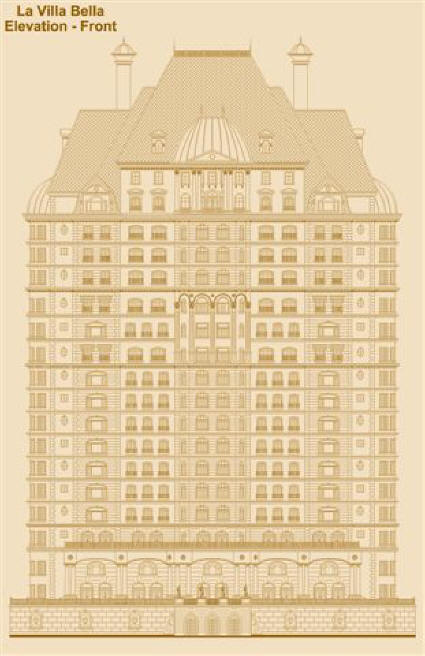 "John, this is fantastic work; this looks really incredible. I appreciate your great thoughts. This looks really good, something proud of to build and own." Dana Cooper, 9/2008 (Condo tower above)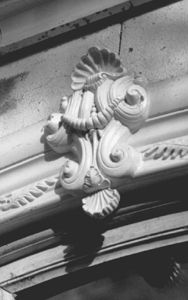 "I am writing to acknowledge safe receipt of the material accompanying your letter dated 22nd May...it may be some while before I am able to obtain His Royal Highness's comments on the fascinating material you have sent for review. I know, however, that the style of architecture with which you have been concerned will be of particular interest to His Royal Highness. I know [he] would wish me to send you his thanks for your appreciative comments on his work and for taking the trouble to write as you did."

J.N.C. James, Secretary HRH The Prince of Wales, Mrs. Richard Bassett, Architectural and Planning Assistant, June 1996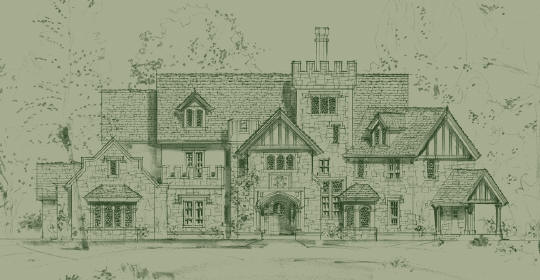 "Most Impressive..."
Trump Organization, New York, NY 1991
"It is rare to find a person with great spirit, inquisitive mind and a prolific imagination. John is an articulate, self-motivated, goal-oriented and resourceful designer with a great talent. His is continually searching for the essence of art and architecture as an expressive cultural and historical event not just objects for visual pleasure. John has developed a style encompassing a wide range of influences; a unique and wonderful merge between our epoch and the roots of tradition."
Mostafa A. Howeedy, Ph.D., NCARB, 1997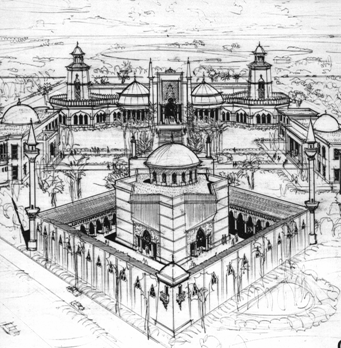 "You do great work."
Suzanne R. Barnes, AIA 2001
"John Henry has proven himself to be an excellent architect and designer. I have been pleased to see John prove repeatedly that he is articulate and resourceful. As an independent thinker, John has never run with the crowd, but has forged his own way throughout his career. I believe John to be an academic at heart. A review of his work reveals that he is concerned primarily with two subjects: the state of the art and practice of architecture, and the forces that shape cities and urban design. John...is a man with a wealth of creative talent,...and has a unique vision for the future. [He] is genuinely inspired by Classicism and the Decorative Arts, and it is evident that to him, the aesthetic component of the profession is of primary importance and must be unfalteringly preserved. John has excelled in his personal interpretation of period work and traditional styles with a wide range of ancient and modern influences which make his work both memorable and accessible."
Gary Ryan AIA, Orlando 1997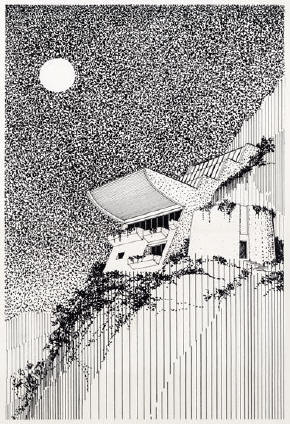 "John represents one of those rare individuals who bring a real knowledge of practice with an enthusiastic dedication to theory and inquiry on a broad scale. It is my belief that his thirst for knowledge and his professional background will make him an excellent scholar and teacher, questioning and demanding, and occasionally even controversial...he values a pedagogy that stimulates and challenges students to think for themselves and to develop their own philosophies...He has achieved significant visibility as a critic and commentator, and his work has received numerous awards."
David G. Woodcock, FAIA, RIBA, ACSA Distinguished Professor, Texas A&M University 1997
Programming and Site Analysis, Feasibility Studies, Conceptual Design, Design Development, Construction Documents, Specifications and Contract Administration. In addition, we can provide Leasing Plans, Town and Community Planning, Landscape Architecture, Remodeling, and Interior Architecture.

Project Types: R&D facilities, Commercial Office and Retail, Restaurant/ Food Services, Multifamily, Resort and Theme Facilities, Ecotourism and Streetscape, Hotel and Motel, Healthcare, and Residential.

We are Florida and Texas based with offices in Orlando Florida and Austin Texas. Florida and Texas Architects licensed to practice in all states accepting NCARB certification. Please contact us to describe your project and receive a design proposal.
Copyright 2006 by John Henry Design International, Inc. All rights reserved. Republication or re-dissemination of this site's content is expressly prohibited without the written permission of John Henry Design International, Inc.